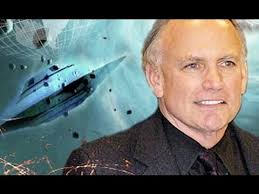 What Does ET Disclosure Mean to YOU?
January, 2015 from Stephen Bassett:
"To all supporters: Let me state the raison d'être for the Congressional Hearing Initiative as simply as possible. "If you want the truth in all things from your governments going forward, effect the extraterrestrial presence acknowledgement. Then watch as truth rains down from the heavens."
Steven Bassett, director of the Paradigm Research Group (http://www.paradigmresearchgroup.org/)
has coined the term the 'Truth Embargo' to reference the almost 7 decade long cover-up by world governments regarding the on-going presence and interaction between Extraterrestrial Intelligence and Humanity.
Currently he is leading a broad effort via traditional, social and alternative media to raise awareness
on the ET issue and spearing heading multiply campaigns to bring these efforts to a successful conclusion.
As the only U.S. registered lobbyist working towards ET Disclosure, his organization, PRG presented the 'Citizen Hearing Initiative', mock congressional hearings, in 2013 in Washington, DC which brought together 6 former members of the US congress and more than 30 witness including researchers, activists, and military/agency/political witnesses from ten countries to give testimony regarding the UFO phenomena.
The week long proceedings were filmed and the 30 hours of DVD recordings have been sent to all members of the US Congress to make the members aware of the Citizen Hearing Initiative, and to support the need for official US Congressional Hearings on Disclosure to take place.
Additionally, an on-going major social media campaign has been launched and now through February 6, a petition on the "We the People" White House website, (which can be signed by anyone world wide to support this effort) is available at: http://www.paradigmresearchgroup.org/disclosure_petition.htm
In this timely and insightful video interview, hosted by our YouTube partner, researcher, journalist, and ET-experiencer, Darin Crapo of UFO Planet http://www.4u2ctv.com/
a number of related issues are discussed, including the 'slow drip' Disclosure
now being presented by official agencies, the role of ET Contactees,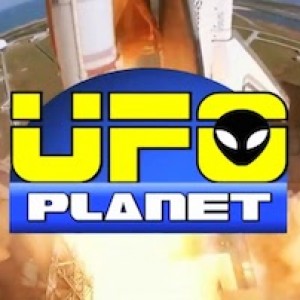 how Disclosure will impact the most important global issues,
and how fear and ridicule have been used to cover up the truth about our star visitors.
Enjoy this informative and candid conversation with Steve
Bassett and be sure to sign the petition.
Here are the important links to information presented in this
interview:
PRG Websites: www.paradigmresearchgroup.org www.faxonwashington.org www.citizenshearing.org www.citizenhearingfoundation.org www.disclosurepetition.org
PRG media coverage: www.paradigmresearchgroup.org/articles/P­RGarticles.html
CHD media coverage: www.citizenhearing.org/press.html
UFOContact.com on FB:https://www.facebook.com/ufocontactofficial?ref=hl
Twitter: ufocontactcom