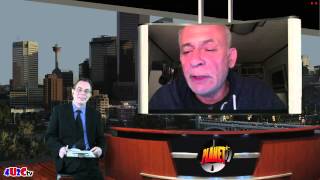 Victor Viggiani and the Canadian Disclosure Tour
Victor Viggiani of ZlandCommunications News Network [ZNN] of Canada,
the media home of UFOlogy in Canada, joins host Darin Crapo of Planet Plus
to discuss the April 2015  Disclosure Canada Tour
which Viggiani headlines along with the who's who of Ufology,
Paul Hellyer, Stephen Bassett, Richard Dolan, Stan Friedman, and Grant Cameron.
In this insightful interview about the Canadian UFO scene, the contents of the latest press release
from ZNN are reviewed,
and possible reasons why the provocative and potential explosive information from the Canadian military referenced in the release has not been jumped on by mainstream media.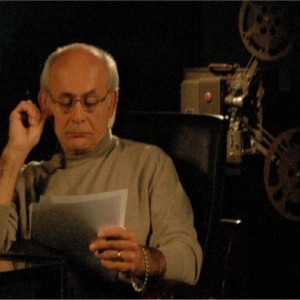 Will Canada be the first nation to Disclose?
Don't miss the Canadian Disclosure Tour!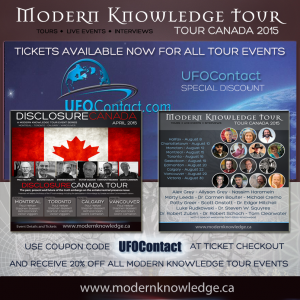 UFOContact on Facebook
Twitter: @ufocontactcom