The World's Peoples Disclosure will be televised!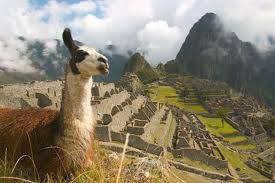 The World's Peoples Disclosure will be televised! But not on commercial TV.  
By: Dr. Joe Burkes 
The popular notion of "Disclosure" I imagine is like the "deus ex machina" plot device in the ancient Greek theater. That was when the gods appeared in the final act and set everything right.
In what might be viewed as a "co-dependent" mind set, those who seek UFO truth appear to want an authority figure like the President, the Pope, or the head of the UN to end the lies, disinformation, denial and arrogant ridicule we have been subjected to for over a half century.
On the other hand a hope is arising among certain UFO investigators, those who are going out into the field and attempting to interact with UFO intelligence, that a different type of disclosure scenario is more probable. Perhaps an appropriate title would be a "World's Peoples Disclosure". It might be an event in which dozens of contact teams are linked to the Internet via web cams and are videoing UFOs as they signal at us with powerful flashes of light. Is such a thing possible? Maybe not now, maybe not in decade.
On the other hand we are now at the 40th anniversary of the contact movement know as Mission Rama. If teams of experiencers, like the young people of Mission Rama in 1974 who claim that they were taken aboard UFOs actually took place in Chilca and then again in Paititi Peru, then maybe the above plan for a World's Peoples Disclosure is not so radical after all.