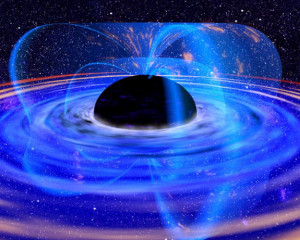 The Inter-dimensional Hypothesis and This Otherness that Experiencers Now Call ET
The Inter-dimensional Hypothesis and This Otherness that Experiencers Now Call ET 
I urge UFO truth activists and especially contact workers to read the works of the great Dr. Jacques Valle and the late great John Keel and to entertain the so-called "inter-dimensional" hypothesis. I understand this may a difficult request.
Having a firm belief in ET visitations is reassuring and makes sense in many ways. It readily explains a mystery that all terrestrial power elites are determined to deny. Nevertheless this topic is of sufficient complexity that the extraterrestrial hypothesis might not be adequate to explain UFOs and all the associated phenomena.
I suggest we should keep an open mind because the universe and the consciousness that is apparently directing it, may be stranger than we can possibly conceive at this early stage of human development.
This is a great challenge for us, to keep an open mind about the ultimate nature of UFO intelligence because I suspect the late great investigator John Keel was correct when he stated that flying saucer intelligence was in the "belief business."
For more on John Keel click on this link http://en.wikipedia.org/wiki/John_Keel
In my opinion each historic period has likely been "worked" by the same force that takes a multitude of guises. What I am suggesting is likely to be a very disturbing notion.
That the wisdom traditions of our planet are the result of interacting with a super-intelligence related to UFOs that we called "the gods" in ancient times and now a majority of people on our planet refers to as "God, the Creator."
There are those who call this series of historic interactions  "manipulation," as if were something bad, I prefer the term "guidance" and choose to be hopeful.
Unfortunately the UFO subculture in my view is unwilling to fully discuss the tremendous psi capability of what I like to call TOTENCET (This Otherness That Experiencers Now Call ET) and is pronounced,  "toe ten set."
We should stop focusing on what we imagine are the physical parameters of sightings that in many cases are  "visual displays" as Dr. Valle referred to them in his classic work "The Invisible College." Instead we should explore both the psi and psychosocial mechanisms of contact in a rigorous manner.
We need to step out of the children's sandbox that we play in and approach this issue as maturing conscious intelligent beings. If our civilization continues to evolve and avoids self-destruction, then perhaps we may reach a point when TOTENCET (i.e. UFO intelligence) might remove their disguises and show us truly who they are.