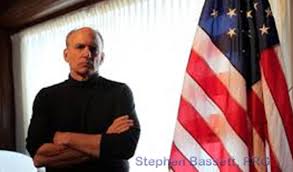 Stephen Bassett: ET Disclosure and the US 2016 Election
Recorded during the filming of the soon to be released docu-drama
'Calling Occupants'  by Mitch Fillion, this interview features
Stephen Bassett of Paradigm Research Group,
with Jonathan Rosenfield of UFOContact.com.
Steve shares his candid and thought provoking views regarding ET-Disclosure
during this unique US election cycle, addressing the controversies and often
disturbing issues being presented by the candidates, Hillary Clinton and Donald Trump.
He examines how the next president may choose to deal with the reality of the ET presence engaging humanity.
The Paradigm Research Group
needs your support to continue their paradigm shifting, ground breaking work.
Please consider helping HERE
http://www.paradigmresearchgroup.org/contribute.htm