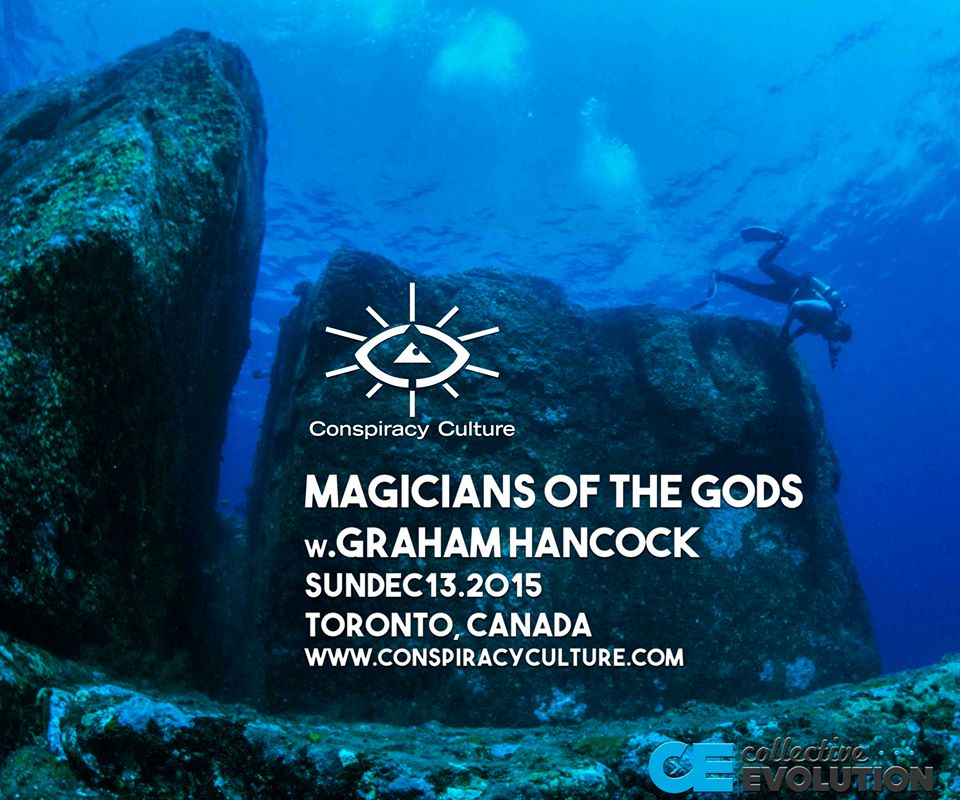 Graham Hancock in Toronto, December 13, 2015
Don't miss this rare opportunity!
GRAHAM HANCOCK
Sunday December 13th, 2015
 Toronto, Canada
MAGICIANS OF THE GODS
The Forgotten Wisdom of Earth's Lost Civilization
Presented by
Collective Evolution
Tickets Now Available
HERE
and Going FAST!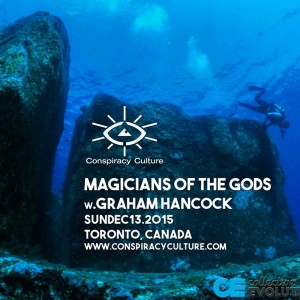 From Fingerprints of the Gods, published in 1995, to his explosive new book Magicians of the Gods, published in the US on 10 November 2015, Graham Hancock has spent 20 years in the front lines of historical and archaeological controversy.
In this special talk he shares his unique experiences and perspective on the mysteries of the human past and explains why he's convinced we are a species with amnesia forced, more than 12,000 years ago, to begin again like children with almost no memory of what went before.
In the teeth of opposition from orthodox historians, and an ideologically driven consensus, a new paradigm of prehistory is emerging that will change everything we have been taught to believe about the origins of civilizations -- and about ourselves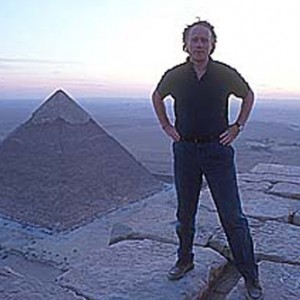 GRAHAM HANCOCK is the author of the major international non-fiction bestsellers The Sign and the Seal, Fingerprints of the Gods, The Message of the Sphinx, Heaven's Mirror, Underworld and Supernatural. His books have sold more than seven million copies worldwide and have been translated into thirty languages. His public lectures, radio and TV appearances, including two major TV series, Quest For The Lost Civilization and Flooded Kingdoms of the Ice Age, as well as his strong presence on the internet, have put his ideas before audiences of tens of millions