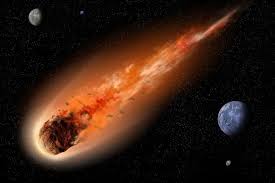 Fireball Season!
While hard for some in the still winter like North-East of North America to believe,
Spring is indeed on it's way.
This means more opportunities for comfortable night time ET contact field work.
Here's a reminder that the Spring is also 'fireball season' a time of year when bright meteors appear
in greater numbers than usual.
In fact, in the weeks around the start of spring, the appearance rate of fireballs can increase by as much as 30 percent.
Let's keep this in mind when reaching out to create our Human Initiated Contact Experiences, (HICE), that not all unusual sights are UFO or ET related.
An educated ET Contact Worker knows what natural phenomena look like, thus increasing the chance of making real contact.
'Fireball' season is explained in more depth at: http://earthsky.org/space/spring-is-fireball-season