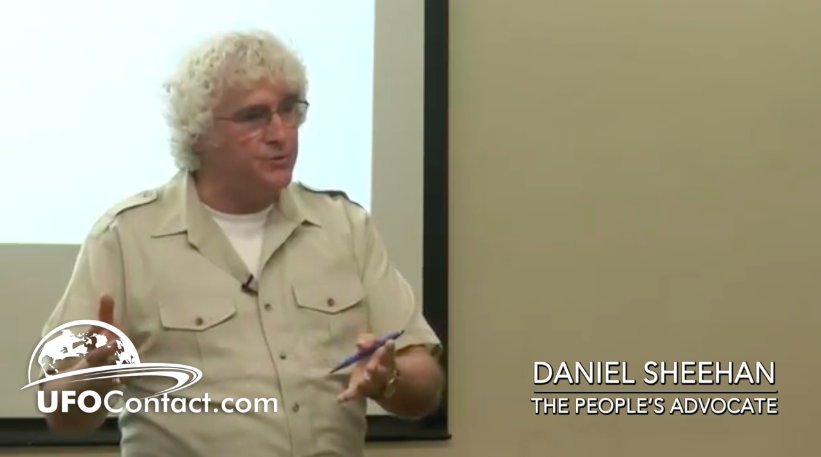 Daniel Sheehan: Can consciousness be exploited for military gain?
UFOContact's first retreat, Extra-terrestrial Intelligence and the Consciousness Connection, took place
August 2014 in Toronto, Canada bringing together the best of the UFO research and Disclosure community
for four days of intense exploration of humanity's engagement with ET Intelligence.
In this clip from a question period, UFOContact's legal counsel, Daniel Sheehan discusses potential positive and negative implications regarding the use of telepathy, and remote viewing when communicating with ET visitors.
Danny addresses the group on how can we use our 6th paradigm world view understanding and reasoning to reach out beyond the military agenda of fear and exploitation.
Join us at UFOContact.com and help energize our on-going ET Contact initiative!