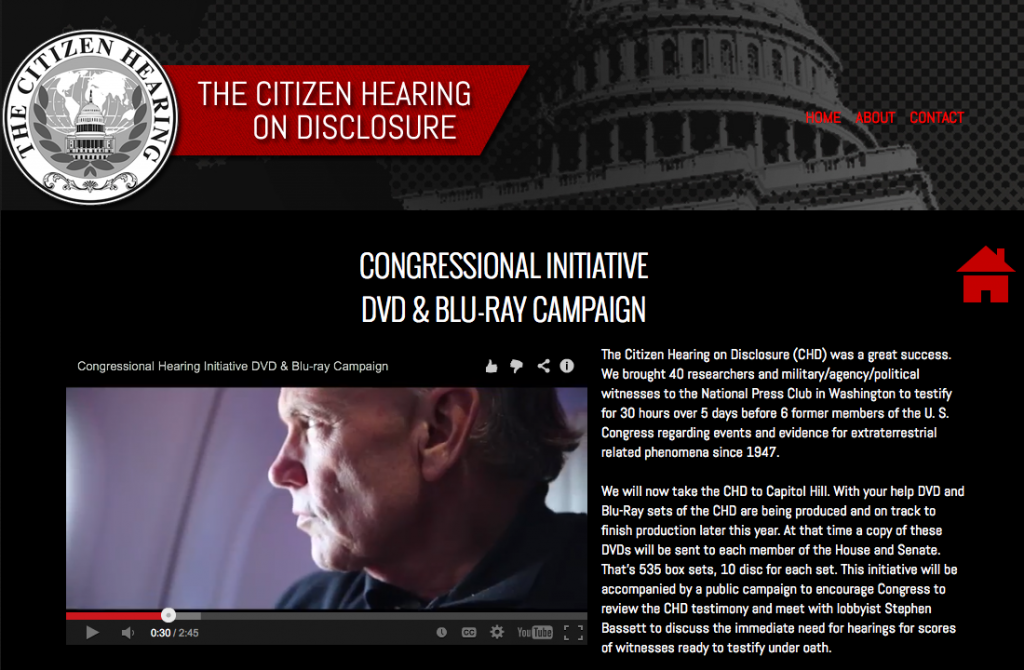 Steven Bassett: November 1st Social Media Blitz for ET & UFO Disclosure
On November 1st 2014 each member of the House and Senate in the US Government will receive a 10 DVD Box Set with the entire 30 Hours of testimony from The Citizen Hearing on Disclosure.
It's up to us the people to demand that our political leaders take the footage seriously and hold real congressional hearings on the subject. Together we can end the ufo disclosure truth emargo and realize a more harmonious planet earth.
This is a global call to action. Do you part on November 1 and onwards as hashtag #disclosure trends all over the world.
For more information:
Steve Bassett's Citizen Hearing Initiative
Elizabeth Trutwin's Citizen Hearing Initiative Information website:
Visit http://UFOContact.com for more information about the ET Contact & Disclosure Movement.
Craving more consciousness expanding videos? You'll be notified first when you join the UFO Contact mailing list here: http://bit.ly/ufo-contact-updates