ALIEN COSMIC EXPO June 23-25 2017 Toronto Canada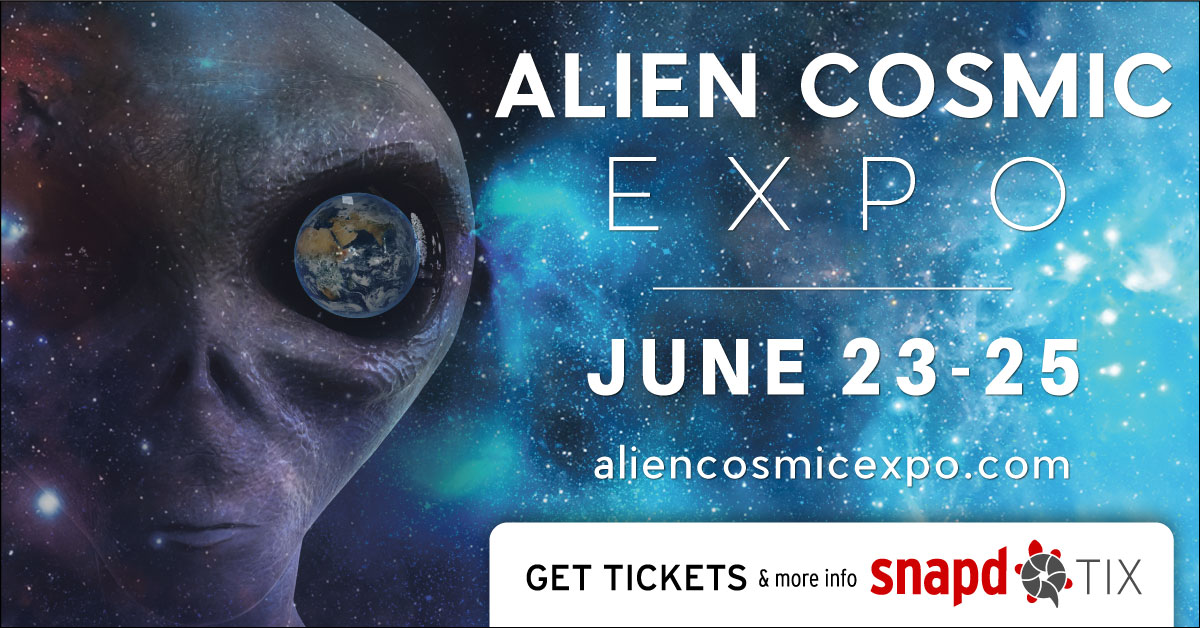 The Alien Cosmic Expo is a Conference on Scientific Study of Extra-terrestrial Life and Discussion.
It celebrates and examines extra-terrestrial life and individuals who have had extra-terrestrial occurrences.
FEATURED EVENT
DR. STEVEN GREER
will be here for the
Canadian Premier of his documentary
UNACKNOWLEDGED
(Separate tickets need to be purchased with all the proceeds going to the documentary)
Saturday June 24, 7:30 pm. Exclusive screening debut of UNACKNOWLEDGED includes Q and A.
For a complete list of  Speakers, Scheduled Events and to Purchase Tickets
Please visit:
https://aliencosmicexpo.com/
The Alien Cosmic Expo exists to create a safe and positive environment for believers and experiencers, as well as experts.
Bringing science, theory and fact together under one roof; guided by leading edge lectures, exhibitors and experiencers.
June 23-25 2017 Toronto Canada
Airport - Crowne Plaza Toronto, ON
Facebook:   https://www.facebook.com/aliencosmicexpo/
Twitter: @AlienCosmicExpo
Website: www.aliencosmicexpo.com